It is the direct sequel to 9 Persons, 9 Hours, 9 Doors , a game for the original DS.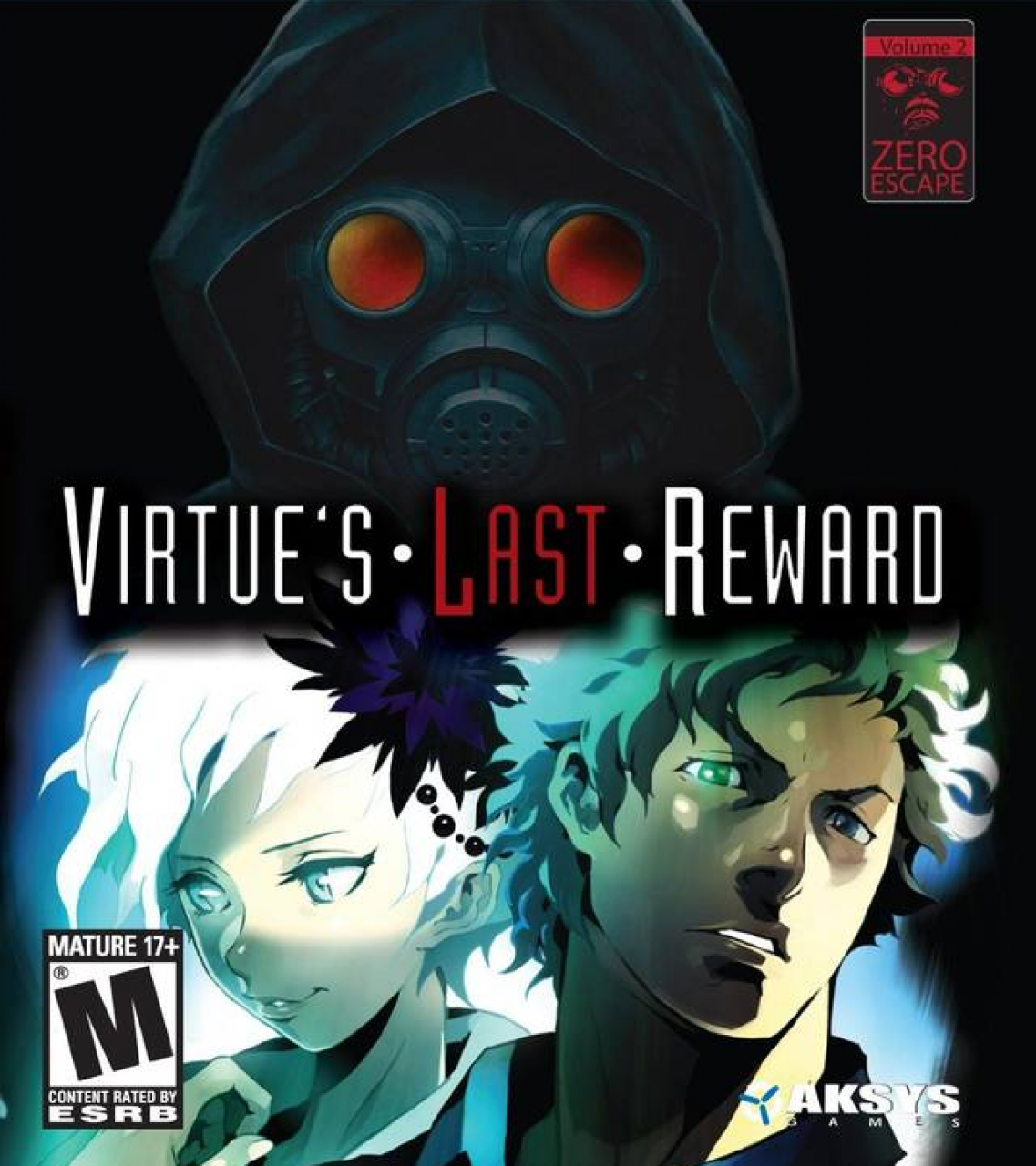 The original Japanese version, titled Extreme Escape Adventure: Good People Die was released on February 16 in Japan. Several Japanese sites have extensive coverage of the game. The Japanese title is Zennin shibou desu , often abbreviated to zendesu by Japanese gamers. PS Vita versions of the game are not region-locked and can be imported. There are a relatively small number of content changes between the Japanese and English scripts, but none are yet so severe as to alter the story of the game.
The European version supports only the Japanese voices; this is because the European publisher, Rising Star Game, licensed the game directly from the Japanese developers rather than the US publisher who redubbed the voices. Because the details about what appears where on the flow diagram is a potential spoiler it does not appear on this front page. To view it, visit the flow diagram page.
They are short adventure sequences resembling classic "room escape" games, as popularized by The Crimson Room in In each section you play in a first-person perspective investigating the contents of a room in order to find a way out. Your goal is always to find a password that will open a safe, inside which is the key that will enable you to escape, plus usually other objects that relate to the plot, such as keys to other parts of the facility, information or useful tools, messages from Zero, etc.
This password is generally called the "escape password" or the "green password" because it appears on a green background. There is also a second password to find, which when entered into the safe, will reveal a Gold File containing further information about the plot.
This second password is usually called the "file password" or the "blue password" because it appears on a blue background. This second password may be revealed before or after the first one. Finding the file password does not enable you to escape, so it will always be possible to find the escape password as well, in the same visit. The passwords are not randomly generated and thus it is possible to skip an escape completely by obtaining the password from elsewhere and entering it directly into the safe.
Also, if you have learned a password in any previous playthrough, the game will keep it recorded in your Archive and you can enter it straight away to avoid replaying an escape. Each escape can be played in "easy" or "hard" mode.
In "easy" mode, the characters give you more hints, while in "hard" mode they tend to stand idly by and let Sigma solve all the puzzles on his own. In "easy" mode, however, it is not possible to find the Gold files: However, the passwords do not change between easy and hard mode, meaning that you can solve the puzzle on Easy mode, remember the file password, then restart the puzzle on hard mode and immediately enter the same password to obtain the Gold file.
These normally indicate that you need to play through another route first, in order to learn or experience something that gives you the necessary information. The points where this can happen, and the points you need to visit in order to pass them, are detailed befolw:. Plot Lock and Password locations.
Reaching the end of a route will display an appropriate ending. There are several types of ending:. This section is for fan-created content concerning the events and story of the game.
Explore Wikis Community Central FANDOM University. Most visited articles Password spoilers Plot Lock and Password locations Crew Quarters Pressure Exchange Chamber Archives Safe Escape Passwords Q. Elevator Lounge Infirmary Crew Quarters GAULEM Bay Rec Room Pantry. Another Time END END or BEGINNING TENMYOUJI; END ALICE; END DIO; END CLOVER; END LUNA; END.
Wiki Activity Random page Videos Images. Treatment Center new comment by A FANDOM user Comment: Whatever solution you could be given, it would be one of Analysis of the Ambidex Game edited by Portal Summary: Password spoilers new comment by A FANDOM user Comment: Zero Time Dilemma related spoilers edited by Hyphz Summary: Open questions and paradoxes edited by Hyphz Talk: Another Time END new comment by A FANDOM user Comment: The answer is in Zero time dilemma , which took 3 years to answer your question XD.
Ad blocker interference detected! Wikia is a free-to-use site that makes money from advertising. Remove the custom ad blocker rule s and the page will load as expected. Overview About Careers Press Contact Wikia. Create your own and start something epic.
Start a wiki Community Apps Take your favorite fandoms with you and never miss a beat Advertise Media Kit Contact. Content is available under CC-BY-SA.
Zero Escape: Virtue's Last Reward Walkthrough Gameplay PS Vita/PS4/Steam